Providing affordable rentals to Londoners since 2004.
LAHF was formed in 2000 to address the growing housing crisis in London Ontario. We received charitable status in 2004 and began raising funds to help solve this problem. The first project was completed in 2007 and the organization grew from there.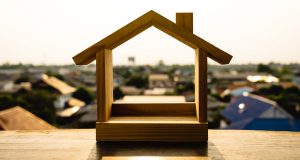 Almost 20 years later, LAHF is now partnering with five other non-profits in London to make 'Vision SoHo' a possibility. The combined projects will be a hybrid of 'market homes' and affordable housing. Once completed, the complex will make a difference in hundreds of Londoners lives.
Our Mission
To deliver quality and affordable housing that supports the needs of families and individuals wth the help of donors, builders, government and business.
Our Vision
We are a group of like-minded individuals with a passion for helping the residents of our community to find affordable and stable housing.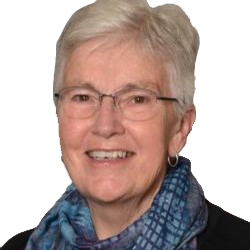 Sister Joan Atkinson
Board President
Read Bio
Sister Joan Atkinson, CSJ, is a Founding Director and is presently the President of the London Affordable Housing Foundation. She has been involved with all of LAHF's projects in a fundraising and project development capacity. Sister Joan has also served as a volunteer on the planning committees of two National Housing Conferences, All Our Sisters National Network on Women and Homelessness.  She has worked as an educator with the London and Middlesex Catholic School Board and at the University of St. Michael's College in Toronto, the Faculty of Education at the University of Toronto, and has served on the Leadership Team of the Sisters of St. Joseph in Canada.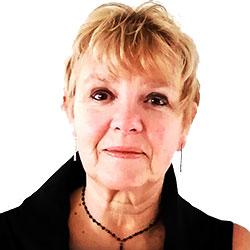 Mary Hooydonk
Board Vice President
Read Bio
Mary O. Hooydonk, HSW/RSW, BA (THAN), GRVB, QP
With a longstanding horticultural farming background, Mary has successfully blended agriculture, custom landscaping, arborist consultation and the social sciences to create a unique profession.
FANSHAWE NURSERY LTD./A DAY IN THE COUNTRY
A registered social worker in private practice with an inside knowledge of the needs and concerns of many of our most vulnerable in society.
"I am proud to be part of a team with an important common goal, to help provide affordable, inclusive, accessible housing/homes in our community."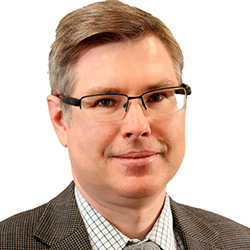 Artem Serikov
Board Treasurer
Read Bio
Artem Serikov currently works as Senior Account Manager, Business/Personal with the Royal Bank of Canada, managing a portfolio of small business clients.  With over 20 years of experience in the financial industry, Artem brings a strong financial background to his role with LAHF.  He possesses an MBA degree from the Richard Ivey School of Business. Artem is also a long-term Board member of the London Housing Registry and serves as Vice-President of the Business Club of London.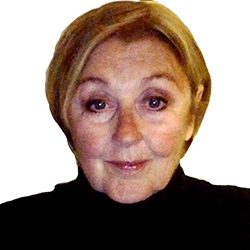 Ann Hayes
Board Secretary
Read Bio
Ann has a varied background, having owned 2 local restaurants and had a 24 year career as a realtor. Most recently Ann has been involved in alleviating homelessness in London for several years, working with a London agency to find housing for people currently utilizing the shelter system and those living rough on the street.
Prior volunteer efforts include many years with SARI Therapeutic Riding, serving in several roles including Chair and Treasurer.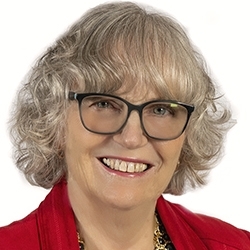 Louise Motuzas
Director, Fund Raising Committee Chair
Read Bio
Louise Motuzas, is the President of Thrive Business Consulting which she founded in 2013.
She and her husband founded and ran a successful computer business in London for many years employing up to 20 employees. This experience gave her a wealth of useful skills and a solid common-sense approach to business and personal matters. Louise lives in the downtown core and sees the plight of the homeless every day. She believes adequate housing is a right not a commodity and is passionate in her desire to provide affordable housing for all Londoners.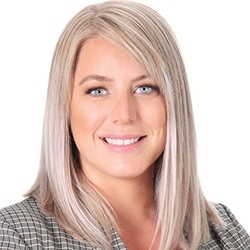 Read Bio
Born and raised in London, Ontario, Kate is an active volunteer in the community, including as a Board member for the London Affordable Housing Foundation (LAHF).
She is passionate about accessibility to affordable housing, which she promotes through LAHF and her legal practice. Kate is a local Lawyer at Cohen Highley LLP. Her practice focuses on condominiums, human rights, residential tenancies, property tax exemptions and regulatory compliance issues. Kate works closely with affordable housing providers to assist with obtaining property tax exemptions.
Kate enjoys softball, euchre and spending time with her family. Kate is an avid traveller and has participated in volunteer trips to the Dominican Republic, Peru, Ghana and Rwanda.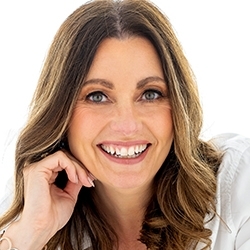 Dania Parker-Smith
Director, Technology and Media Committee Chair
Read Bio
Dania and her husband have lived in London since 2013, when they relocated from Perth County.  Dania is a local residential Realtor in London and knows the pain points with affordability for our residents.  She desires to be part of the change in London to spotlight the urgent housing need we have in our community.
In addition to being an experienced realtor in our community, Dania brings her experience in Labour Relations and Human Resources.  She has a heart for giving back and previously served as the Board President for the Pregnancy and Infant Loss Network of Ontario before it became a priority program with the provincial government.  Dania hopes to be part of something bigger than herself that will positively impact Londoners, and her purpose in life is to leave people better than she finds them.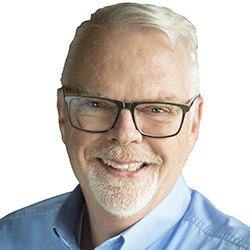 Read Bio
Peter DeGelder was born in Scarborough, raised outside of London, Ontario and earned a Bachelor of Arts Degree in Business Administration, from Calvin University, Grand Rapids Michigan.
For over 30 years, Peter has been a leader within the kitchen cabinet industry. His expertise includes the manufacturing, distribution, representation, design, installation and retail channels throughout Ontario, Indiana, and Michigan.
In 2018 Peter formed The COGS Approach Group in London Ontario, a consulting company focused on sales and purchasing management within the cabinetry and wood manufacturing sector. COGS is a proud member of the Wood Manufacturing Cluster of Ontario, The Business Club of London, The London Ontario Chamber of Commerce, and the London Home Builders Association.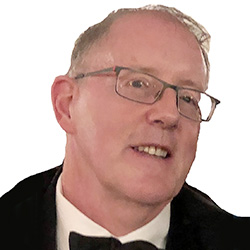 Read Bio
Michael is a recently retired Professional Engineer from 3M Canada Co. Throughout his 30+ year career in Engineering and Research and Development; he helped to solve complex projects with a focus on customer-oriented solutions. He was involved in various new concepts, technologies, and designs. His career enabled him to focus on group work and customer relations, resulting in a win-win situation for all parties involved. His vast work experience in innovative project management took him across Canada, the U.S., South America and Europe. Before his career at 3M, Michael worked in architectural design. While at 3M, Michael was active in planning and executing various charitable activities resulting in financial donations to local not-for-profit organizations. He also has been involved in charitable work, including work on Parish Council and was a volunteer for Meals on Wheels in London. Michael is an active member of Engineers Canada and is sought after to review University level accreditations nationally, focusing primarily on Chemical Engineering and Biochemical Engineering. Michael joined the LAHF Board in 2022. He firmly believes in the mission of providing affordable housing for those in need throughout our city.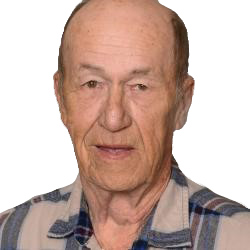 Read Bio
Since 1965 Bob Sexsmith has served his community in a variety of community and neighbourhood organizations, faith groups, cooperatives and unions. He has served as Director of the London & Middlesex Housing Corporation, as Chair for Neighbourhood Legal Services for London & Middlesex, as a Board Member and Executive Board Secretary of the Advocacy Centre for Tenants, and as Chair of the London Homeless Coalition.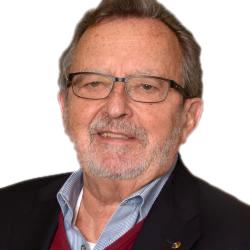 Dr. Stuart Eberhard
Director
Read Bio
Stuart Eberhard, MD, was born and raised in London, where he studied medicine at UWO. He has worked as a doctor in Vancouver, Victoria and Boston, specializing in Internal Medicine. He holds Fellowships with the Royal Canadian College of Physicians, the American College of Physicians, and has also earned a Diploma in Hospital Administration. Over the course of his medical career he served on numerous hospital committees, including Chairing the Medical Advisory Committee and the Ministerial and Personnel Committee at First St. Andrew's Church. He also produced the Heart to Heart post-heart attack recovery program. Dr. Eberhard is the father of six children, and is currently retired.
When was London Affordable Housing established?
LAHF was established in 2001 and received its charitable status in 2004. The first housing unit was completed in 2007.
What percentage of my donation is going directly to a project?
As an organization, LAHF has not relied upon paid staff members.  We lean on our Board of Directors, allowing us to designate your generous donations directly to our projects.  We are passionate about improving the lives of lower-income people in our community. Having a "working" Board assures you that your funds are being allocated where you have directed them.
When is Vision SOHO expected to be completed?
The Vision SOHO project is expected to be completed by 2024. The project broke ground in October 2022 and is on track to be completed in the next three years. The fast turnaround is essential in helping address the growing housing crisis in London Ontario.
Where can I find upcoming community meetings for Vision SOHO?
Updates on the Vision SoHo project and any other LAHF projects will be announced on our media page.
Do you have statistics on homelessness in London?
The current wait list for affordable housing in London Ontario is upwards of 7,000 individuals and families.
Where do I go for housing?